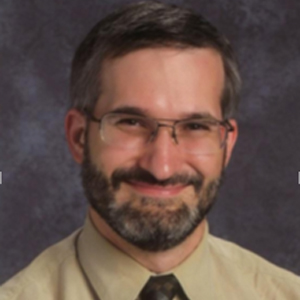 Pastor Frank Italiano serves as the Lead Pastoral Consultant for Faith Unleashed. He seeks to share his insights and experience with other pastors and congregations that are considering beginning a Member Ministry Program in their congregation. Pastor Italiano is the worship pastor at Trinity Lutheran Church in Crete, IL, where he has served since graduating from Wisconsin Lutheran Seminary in 1999. He is passionate about using music to proclaim God's Word. That also means he is passionate about motivating and equipping members of his church to use their musical gifts and abilities.
At Trinity he has his hands in planning their "traditional" and "blended" worship services. Trinity has many opportunities for members of all ages to use musical talents – a string ensemble playing "silent night" for Christmas Eve, brass choir playing for Easter, handbells, adult choir, high school students playing guitar and drums for their "blended" services, and much more. Pastor recognizes the blessings of getting the right person in the right place in all areas of ministry. Besides empowering others to use their gifts, he enjoys using his gifts playing violin and bass guitar in Trinity's praise band "Him Who Reigns," handbells in their Christos Solos Handbell choir, and tuba with Christmas and Easter brass choirs, among other things.
Frank has been married to his wife Gretchen for 14 years and they have been blessed with 4 children: Madelyn, Margaret, Melody, and Frank III.