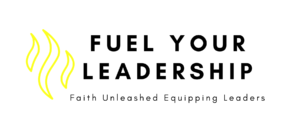 Are you ready to grow, expand and be challenged in new ways?
Are you ready to go from stagnant to being an intentional, relational leader?
It's time to FUEL up!
Why should I enroll?
Interactive learning environment

2 hours/month investing in your own leadership development

Group of like-minded Christian peers

Intentionality of approach

Impactful, concise, steady building blocks that reinforce concepts over time
FUEL your Leadership sessions will cover the following topics:
Session 1: How to be an Effective Leader
Session 2: Understand & Assess your Spiritual Gifts / StrengthFinders
Session 3: How to Communication & Adapt to Different Communication Styles
Session 4: How to Lead with Emotional Intelligence
Session 5: ICNU Conversations and the Art of Inviting Others to Partner with You
Session 6: Stages of a Team
Session 7: The Art of Listening, Giving & Receiving Feedback
Session 8: How to Confidently Address Difficult Situations
Session 9: Navigating Change
Session 10: Intentional Living (Time Management/Delegation/Goal Setting/Traction)
Session 11: Understanding Mission, Vision, Values & the Importance of Communication
Session 12: Leading on Purpose
Sessions are held online via Zoom the second Sunday of every month from 6:30-8:15 p.m. CDT, starting Sept. 11, 2022. (Due to Easter, April's session will be April 16, 2023.) Limited space available.
Enrollment is now only $399 for the first 10 people who sign up by 7/15. After July 15th, enrollment fee is $457.
Ask your church or school if they will subsidize the cost. This is an investment in not only yourself, but with building up others in ministry!