We are a group of WELS Christians assisting congregations and ministry teams in engaging, equipping and empowering believers to live out their unique calling by living from their God-given gifts and strengths.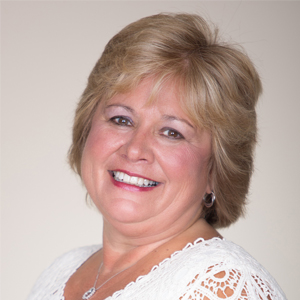 Lori Lorig,  Passionate Leader and Member Ministry Coordinator
Email: lori.lorig@faithunleashedconsulting.com
Lori Lorig is the passionate leader of Faith Unleashed. She has been an active Christian leader and volunteer coordinator for over thirty years. In 2008 she was hired by Trinity Lutheran Church in Crete, Illinois, to build a member ministry system to engage more people in service. Lori, along with an amazing team of individuals, created a sustainable member ministry system at Trinity. Over seven hundred people, including students, have participated in her self-discovery workshops which allow people to live intentionally based on how God has uniquely designed them.
Lori's spiritual gifts include administration, leadership, teaching, hospitality, and faith. Her strengths include maximizing, individualization, belief, learner, and arranger. Lori is passionate about intentionally living for Jesus and helping others to do the same. In 2010 she launched an annual Faith in Action Day at Trinity which has served thousands through Christians working together. Lori has also served on numerous vision planning teams and worked to build many successful ministries inside and outside the walls of her church. She currently serves as the President of the Christian Women's Leadership Circle at Wisconsin Lutheran College
Lori has been married to her husband, Alan, for 37 years. She is mom to Greg and wife Bethany, Chris, and Katie. She is nana to Luke and Brooklyn. She loves to travel, learn, and spend time with family and friends.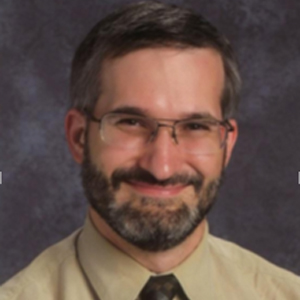 Pastor Frank Italiano, Lead Pastor Consultant
Email: fitaliano@trinitycrete.org
Pastor Frank Italiano serves as the Lead Pastoral Consultant for Faith Unleashed. He seeks to share his insights and experience with other pastors and congregations that are considering beginning a Member Ministry Program in their congregation. Pastor Italiano is the lead pastor at Trinity Lutheran Church in Crete, IL, where he has served since graduating from Wisconsin Lutheran Seminary in 1999. He is passionate about using music to proclaim God's Word. That also means he is passionate about motivating and equipping members of his church to use their musical gifts and abilities.
At Trinity he has his hands in planning their "traditional" and "blended" worship services. Trinity has many opportunities for members of all ages to use musical talents – a string ensemble playing "silent night" for Christmas Eve, brass choir playing for Easter, handbells, adult choir, high school students playing guitar and drums for their "blended" services, and much more. Pastor recognizes the blessings of getting the right person in the right place in all areas of ministry. Besides empowering others to use their gifts, he enjoys using his gifts playing violin and bass guitar in Trinity's praise band "Him Who Reigns," handbells in their Christos Solos Handbell choir, and tuba with Christmas and Easter brass choirs, among other things.
Frank has been married to his wife Gretchen for 14 years and they have been blessed with 4 children: Madelyn, Margaret, Melody, and Frank III.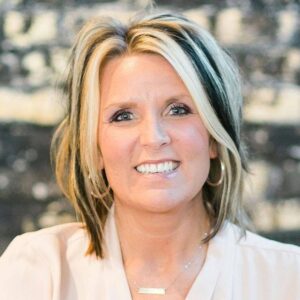 Cindy Jansen, Leadership Facilitator
Email: cindy@jansens.us
Cindy Jansen is a leadership facilitator and coach with a firm in Brookfield, WI. Working solely with leaders at all levels, Cindy helps them build their skills and impact the lives of the people whom they serve. Prior to working solely in leadership development, she worked in the field of human resources for 18 years.
Raised in the WELS, Cindy attended Lutheran schooling through 12th grade.  She graduated from UW-Whitewater with a degree in sociology, and then continued to Cardinal Stritch University, where she received her Masters of Business Administration. As an active member of Christ Lutheran in Big Bend, Wisconsin, Cindy is involved in her church, school and Personal Member Ministry team. Cindy lives in Mukwonago with her husband, Travis and children: Colton, Evangeline and Boyd.
Lori and Cindy have partnered to deliver customized Christian leadership training. They recognize that their passions and synergy can be leveraged for the benefit of God's kingdom, and more specifically for leaders in the local church. They are committed to providing in-person, online and recorded leadership training as well as individual and team leadership coaching. Lori and Cindy look forward to partnering with you in unleashing the potential of well-equipped Christian leaders in your church.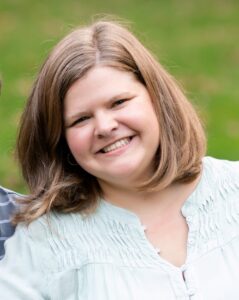 Colleen Webb, Marketing and Communications Specialist
Email: webb.colleenk@gmail.com
Colleen Webb joined Faith Unleashed's team in June 2020 as a marketing and communications specialist, after spending 10 years in business administration and project coordinating roles in the construction and environmental restoration services industry. She assists with marketing, social media, website development and maintenance, administrative tasks, and strategic planning.
After taking the SHAPED to Serve class at Trinity Lutheran Church in Crete, IL, she discovered her spiritual gifts include administration, hospitality, evangelism, faith and writing. She started the Adventures for the Almighty, a ministry group that organizes and provides short-term mission opportunities domestically and internationally. To date the group has taken more than 6 trips from Texas to Florida  and even the Czech Republic to help with new church construction, canvassing, tornado cleanup, running a vacation Bible School and more. Colleen is also active in Lutheran Women's Missionary Society, and leads the Time Out for Mom's group at Trinity.
Colleen is married to her high school sweetheart, David, and is mother to two small children, Amelia and Everett. In her free time she enjoys gardening, traveling, exploring off-beaten paths, and candle making.
Where We Have Served
Congregations We Have Served:
Trinity Lutheran Church – Crete, IL

Morning Star Lutheran Church – Jackson, WI

Grace Lutheran Church – Charlotte, NC

St. Paul Lutheran Church – New Ulm, MN

Good Shepherd Lutheran Church – Downers Grove, IL

Christ Lutheran Church – Big Bend, WI

Good Shepherd Lutheran Church – West Bend, WI

Divine Peace Church (2 campuses) – Rockwall and Garland, TX

Faith Lutheran Church – Sussex, WI

Bethlehem Lutheran Church (2 campuses) – Menominee Falls and Germantown, WI
St. Matthew's Lutheran Church – Oconomowoc, WI
St. Luke's Lutheran Church – Watertown, WI
Foundation Lutheran Church – Peyton, CO
Groups We Have Served:
Illinois Lutheran Schools – Crete, IL

Luther Preparatory High School – Watertown, WI
St. Matthew's Lutheran Church Women's Ministry – Oconomowoc, WI

WELS Commission on Special Ministries

St. Luke's Women's Ministry – New Lisbon, WI

Stimac Foundation

Crosstrain (Pastors Coaching Group) Hero Maker Discussion

WELS Synod Assimilation Task Force
Conferences Presented at:
WELS Women's Ministry National Conference

WELS Leadership National Conference

Texas Grow Conference

Siebert Foundation – Change or Die Conference
Ministry Partners
Faith Unleashed Consulting promotes church growth by teaming up with fellow ministries including Grace in Action (ministry leadership training and coaching) and Crossroads Consulting Ministry (strategic planning and church consulting) to help equip and empower Christians and congregations in kingdom service.