Faith Unleashed Consulting will be offering a variety of webinars on Wednesdays to engage, equip and empower the church. Check back often to see various relevant topics for today's changing church culture and how to help develop and encourage church staff and members.
Webinars are approximately 1 1/2 hours long, and are offered at 9:00 AM CDT and 7:00 PM CDT.
Early registration for most webinars is $29 for early registration, or $39 for late registration. Sign up today!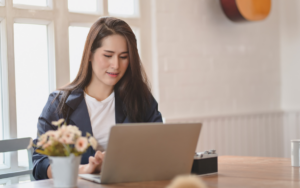 Jan. 27 – Reaching Out to Your Community
Join us for a special 1 1/2 hour discussion with our special guest, Mary Beth Stout, who is responsible for outreach at Trinity Lutheran Church in Crete, Illinois. We will discuss ways to garner a church heart for outreach, and look for ways to plant seeds in your church's closest mission field, your town. Mary Beth has thought outside the box, and tapped into some creative ways to reach out into the community, even during a pandemic. Join us in this lively and fun webinar and learn new ideas and strategies to help your ministry.
Feb. 1-4 – Multiply Member Ministry
Click HERE for more details and to sign up!
Feb. 10 – Understanding and Working More Effectively with Different Personalities
Ever been on a team of people and had one person just irritate you? Often those people have a personality opposite yours or just like yours and yet they have a different perspective. Successful team relationships are built around trust and valuing what each person brings to the team. The business world gets this better than the church. But teaching on and understanding personalities can help others to serve more effectively together. Register for this engaging webinar to understand how we are each uniquely wired right down to our personalities. We'll give you tips on how to work more effectively with different personality types.
This session will only be offered at 9 AM CDT.
Feb. 17 – Creating a Member Ministry in Your Congregation (Free Webinar)
Click HERE for more details and registration.
Feb. 18 – Creating a Member Ministry in Your Congregation (Free Webinar)
Click HERE for more details and registration.
Feb. 24 – Understanding, Assessing and Changing Your Church Culture
Understanding your church's culture is the first step to changing it! Often, congregations slip into habits and behaviors that are counter-intuitive to the Great Commission. In this webinar we'll help you understand what makes up a church's culture, give you some assessments to assess your culture and talk about how to strategically change the culture of your church.
More webinars coming to you soon, including:
Welcoming and Engaging Members in Ministry
Both new and seasoned members need to be welcomed and engaged to participate in the work of the church. Yet many congregations struggle to do this and especially now with Covid. Learn how to re-deploy those who were serving and reach out to others to engage for the first time even while we are social distancing. Be part of the discussion, share your ideas and learn some things that are working in other congregations.
Registration coming soon!
Identifying, Empowering and Developing Leaders in Your Congregation
Identifying leaders in churches can sometimes be like finding a needle in a haystack. And sometimes, the problem can be that we just expect leaders to appear. How did Jesus identify, develop and empower leaders? He chose ordinary people to serve in His kingdom but he was strategic in developing and empowering them. We can learn a lot from Jesus. Let's dig in together and learn how to recognize, equip and unleash passionate leaders.
Registration coming soon!
Identifying Spiritual Gifts in Yourself and Others
Join us for this lively hour and a half interactive discussion on Spiritual Gifts. Paul writes, in 1 Corinthians 12:1 "Now about the gifts of the Spirit, brothers and sisters, I do not want you to be uninformed." And yet many Christians don't know what their spiritual gifts are. Together, we'll dig into the scriptural bases. You will take a Spiritual Gift assessment and identify your top 5 spiritual gifts. Then you'll learn to become discerning regarding the gifts of others. If you want to know more about your own gifts, be better at recognizing the gifts in others or want to learn how to teach on spiritual gifts this webinar is for you! You'll walk away with resources you can use with others. 
Registration coming soon!